Discussion Starter
·
#1
·
So... it's been a while since i posted here, unlike the days when I eagerly awaited my up! arriving. But the 4000 mile landmark has just taken place, so I thought it was worthy of an up!date on how I have found the car.
I am sure many of you waiting for that moment your up! arrives will be interested to know it has been a truly faultless 4000miles and what a great little car this is. After owning several MINI's I was slightly worried the up! would seem second rate, but infact it is the best small car I have owned. Make no mistake, this car is very impressive.
Even now, some 5 months on I am yet to see one like mine locally and I am forever getting people who want to know more about it, even asking to take a look inside! It really does catch attention and that goes in part to the beautiful Sport pack alloys. They finish it off and to anyone that tells you they kill the ride then I say total nonsense. Fine, the ride is firmer, but not unbearable and as long as you have a good set of tyres fitted then no issue. Remember tyres play a big part so do not over look this.
The only thing I am still awaiting are the black centre caps, like many others the date seems never ending. So maybe someday soon they will arrive. I wait with baited breath! I may be in an up! GT by then
On the fuel consumption side it gets better and better! On average I am seeing around 400miles from a tank, achieving close to 70mpg on a motorway run and even 50mpg in town. Simply cracking!
Last but not least to anyone who has or is awaiting a black coloured up! i offer a valuable bit of advice. Go to Halfords and buy the Turtle Wax Black Box Kit. It isn't cheap (£25), but today I spent sometime treating my up! to a second coat, followed by some Autoglm Super Resin Polish. You can see below just how much of a difference it makes and you really can see yourself in the car like a mirror. A really worthwhile purchase. Albeit with some work required!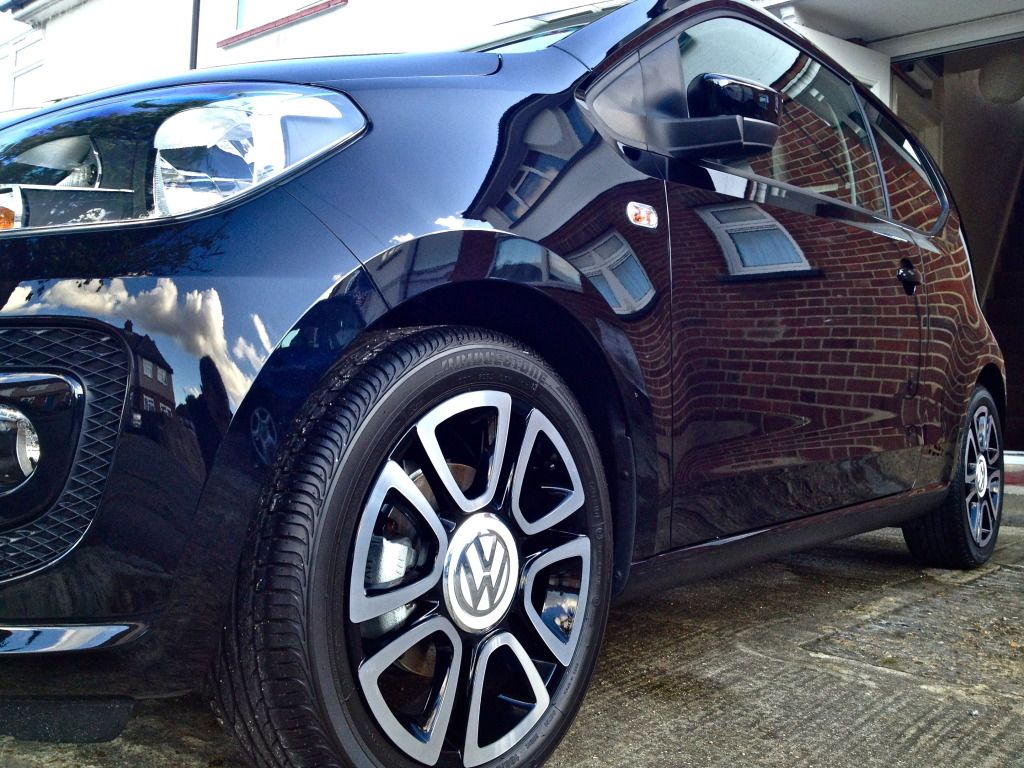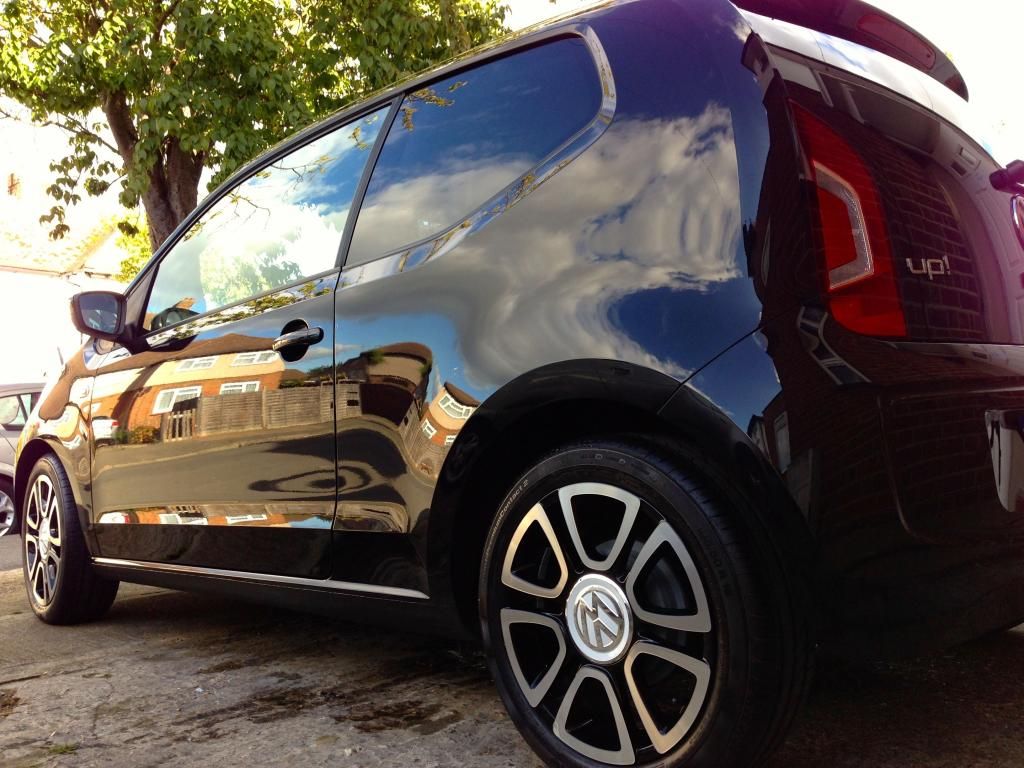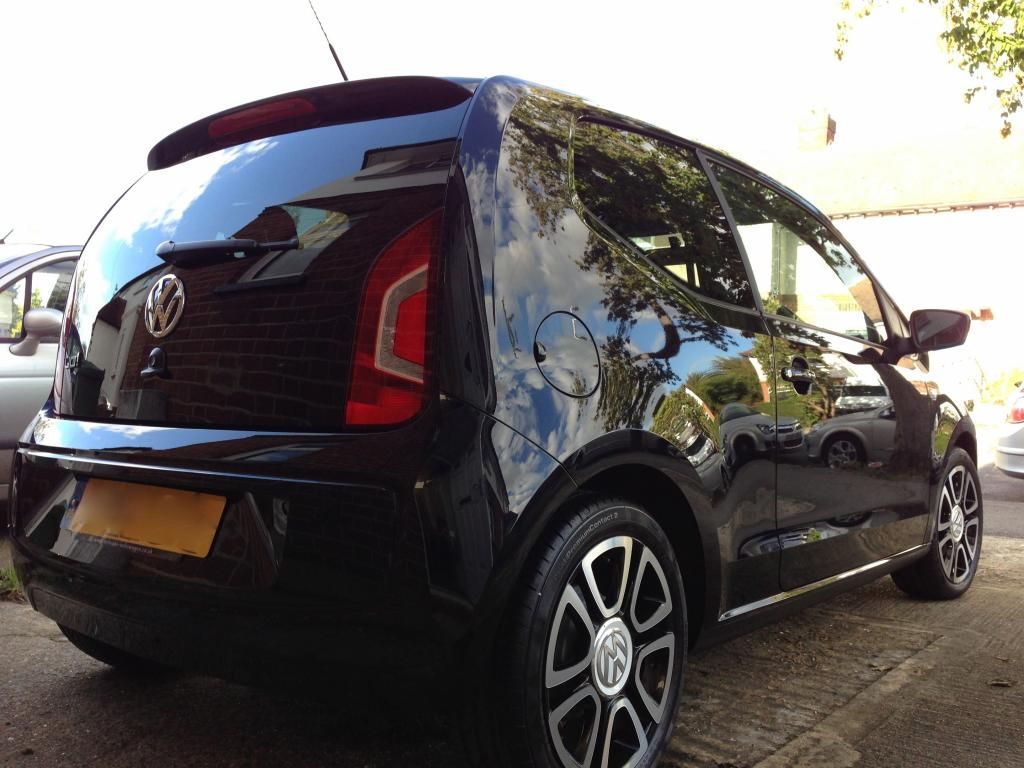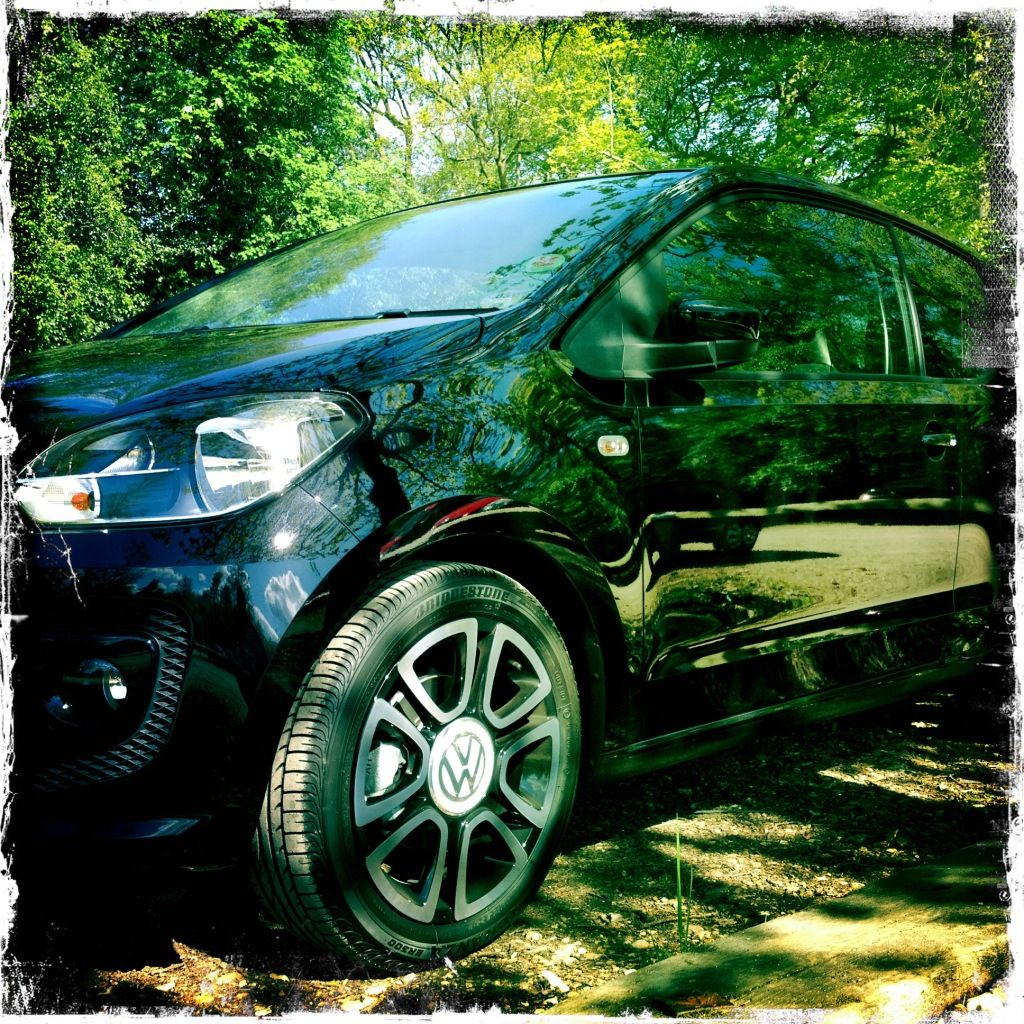 So over and out from me. I hope everyone else who has one, or is awaiting one enjoys this great little car as much as me.
Mark
Edited by: MarkyMark