Discussion Starter
·
#1
·
<!--if gte mso 9>
<o:OfficeSettings>
<o:AllowPNG/>
</o:OfficeSettings>
<!-->
This is the appalling state VW Leeds returned my car after
it had been in for a water leak investigation.
As you can imagine I absolutely hit the roof and was almost
shaking with rage after confronting the Service Manager. As some of you know
from other posts on this forum I take massive pride in my up! and it is washed
and polished religiously (I also don't let the garage wash it) so to see the
seats defaced in this way, you can maybe understand why I was so upset.
It just shows what a total lack of respect these dealerships
show when they have your car in their care.
I have since had a personal apology from the head of the
dealership and although it has been valeted they have offered to replace the
seats with new items. The technician responsible has received suitable disciplinary
action (so I am told). I also got VW customer services involved who have
mentioned that if I am not satisfied with the response from VW Leeds they will escalate
it.
What makes it worse is after all this grief they
still haven't sorted the leak!!!!!!!!!!!!!!!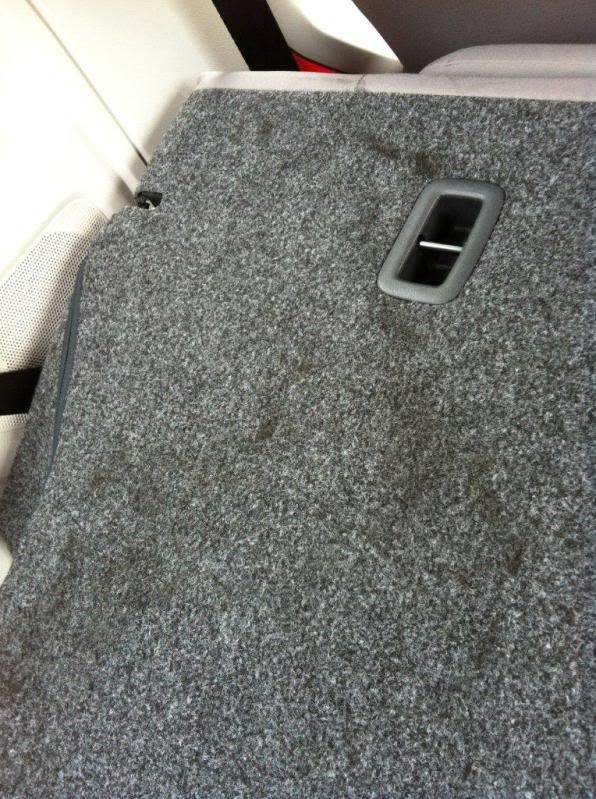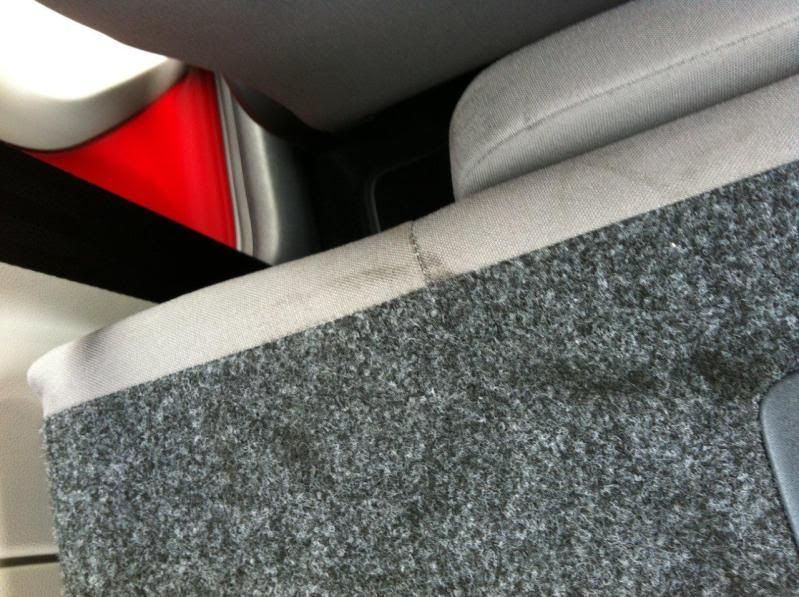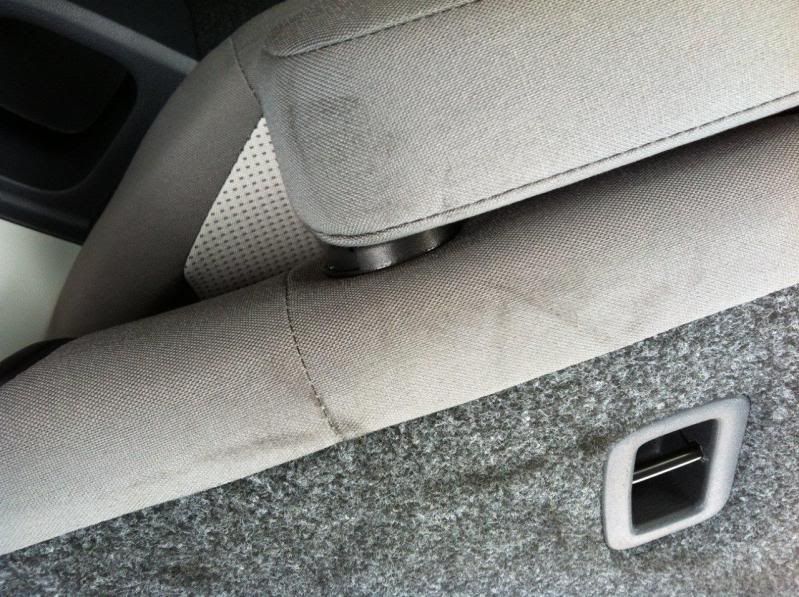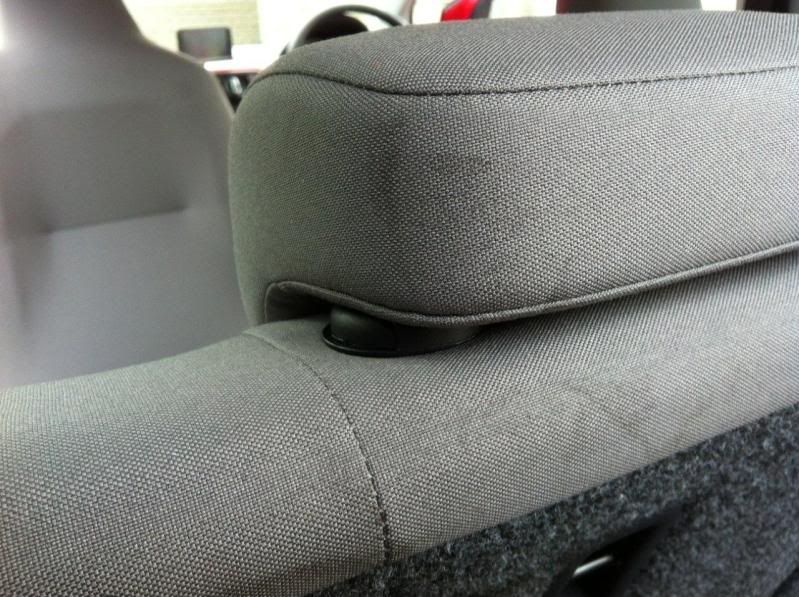 <!--if gte mso 9>
<w:Word>
<w:View>Normal</w:View>
<w:Zoom>0</w:Zoom>
<w:TrackMoves/>
<w:Trackatting/>
<w
unctuationKerning/>
<w:ValidateAgainstSchemas/>
<w:SaveIfInvalid>false</w:SaveIfInvalid>
<w:IgnoreMixed>false</w:IgnoreMixed>
<w:AlwaysShowPlaceholderText>false</w:AlwaysShowPlaceholderText>
<w
onotPromoteQF/>
<w:LidThemeOther>EN-GB</w:LidThemeOther>
<w:LidThemeAsian>X-NONE</w:LidThemeAsian>
<w:LidThemeComplex>X-NONE</w:LidThemeComplex>
<w:Compatibility>
<w:BreakWrappedTables/>
<w:SnapToGridInCell/>
<w:WrapTextWithPunct/>
<w:UseAsianBreakRules/>
<w
ontGrowAutofit/>
<w:SplitPgBreakAndark/>
<w:EnableKerning/>
<w
ontFlipMirrorIndents/>
<w:OverrideTableStyleHps/>
</w:Compatibility>
<m:mathPr>
<m:mathFont m:val="Cambria Math"/>
<m:brkBin m:val="before"/>
<m:brkBinSub m:val="--"/>
<m:smallFrac m:val="off"/>
<m:dispDef/>
<m:lMargin m:val="0"/>
<m:rMargin m:val="0"/>
<m:defJc m:val="centerGroup"/>
<m:wrapIndent m:val="1440"/>
<m:intLim m:val="subSup"/>
<m:naryLim m:val="undOvr"/>
</m:mathPr></w:Word>
<!--><!--if gte mso 9>
<w:LatentStyles DefLockedState="false" DefUnhideWhenUsed="true" DefSemi="true" DefQat="false" DefPriority="99" LatentStyleCount="267">
<w:LsdException Locked="false" Priority="0" Semi="false" UnhideWhenUsed="false" Qat="true" Name="Normal"/>
<w:LsdException Locked="false" Priority="9" Semi="false" UnhideWhenUsed="false" Qat="true" Name="ing 1"/>
<w:LsdException Locked="false" Priority="9" Qat="true" Name="ing 2"/>
<w:LsdException Locked="false" Priority="9" Qat="true" Name="ing 3"/>
<w:LsdException Locked="false" Priority="9" Qat="true" Name="ing 4"/>
<w:LsdException Locked="false" Priority="9" Qat="true" Name="ing 5"/>
<w:LsdException Locked="false" Priority="9" Qat="true" Name="ing 6"/>
<w:LsdException Locked="false" Priority="9" Qat="true" Name="ing 7"/>
<w:LsdException Locked="false" Priority="9" Qat="true" Name="ing 8"/>
<w:LsdException Locked="false" Priority="9" Qat="true" Name="ing 9"/>
<w:LsdException Locked="false" Priority="39" Name="toc 1"/>
<w:LsdException Locked="false" Priority="39" Name="toc 2"/>
<w:LsdException Locked="false" Priority="39" Name="toc 3"/>
<w:LsdException Locked="false" Priority="39" Name="toc 4"/>
<w:LsdException Locked="false" Priority="39" Name="toc 5"/>
<w:LsdException Locked="false" Priority="39" Name="toc 6"/>
<w:LsdException Locked="false" Priority="39" Name="toc 7"/>
<w:LsdException Locked="false" Priority="39" Name="toc 8"/>
<w:LsdException Locked="false" Priority="39" Name="toc 9"/>
<w:LsdException Locked="false" Priority="35" Qat="true" Name="caption"/>
<w:LsdException Locked="false" Priority="10" Semi="false" UnhideWhenUsed="false" Qat="true" Name="Title"/>
<w:LsdException Locked="false" Priority="1" Name="Default Paragraph Font"/>
<w:LsdException Locked="false" Priority="11" Semi="false" UnhideWhenUsed="false" Qat="true" Name="Subtitle"/>
<w:LsdException Locked="false" Priority="22" Semi="false" UnhideWhenUsed="false" Qat="true" Name="Strong"/>
<w:LsdException Locked="false" Priority="20" Semi="false" UnhideWhenUsed="false" Qat="true" Name="Emphasis"/>
<w:LsdException Locked="false" Priority="59" Semi="false" UnhideWhenUsed="false" Name="Table Grid"/>
<w:LsdException Locked="false" UnhideWhenUsed="false" Name="Placeholder Text"/>
<w:LsdException Locked="false" Priority="1" Semi="false" UnhideWhenUsed="false" Qat="true" Name="No Spacing"/>
<w:LsdException Locked="false" Priority="60" Semi="false" UnhideWhenUsed="false" Name="Light Shading"/>
<w:LsdException Locked="false" Priority="61" Semi="false" UnhideWhenUsed="false" Name="Light List"/>
<w:LsdException Locked="false" Priority="62" Semi="false" UnhideWhenUsed="false" Name="Light Grid"/>
<w:LsdException Locked="false" Priority="63" Semi="false" UnhideWhenUsed="false" Name="Medium Shading 1"/>
<w:LsdException Locked="false" Priority="64" Semi="false" UnhideWhenUsed="false" Name="Medium Shading 2"/>
<w:LsdException Locked="false" Priority="65" Semi="false" UnhideWhenUsed="false" Name="Medium List 1"/>
<w:LsdException Locked="false" Priority="66" Semi="false" UnhideWhenUsed="false" Name="Medium List 2"/>
<w:LsdException Locked="false" Priority="67" Semi="false" UnhideWhenUsed="false" Name="Medium Grid 1"/>
<w:LsdException Locked="false" Priority="68" Semi="false" UnhideWhenUsed="false" Name="Medium Grid 2"/>
<w:LsdException Locked="false" Priority="69" Semi="false" UnhideWhenUsed="false" Name="Medium Grid 3"/>
<w:LsdException Locked="false" Priority="70" Semi="false" UnhideWhenUsed="false" Name="Dark List"/>
<w:LsdException Locked="false" Priority="71" Semi="false" UnhideWhenUsed="false" Name="Colorful Shading"/>
<w:LsdException Locked="false" Priority="72" Semi="false" UnhideWhenUsed="false" Name="Colorful List"/>
<w:LsdException Locked="false" Priority="73" Semi="false" UnhideWhenUsed="false" Name="Colorful Grid"/>
<w:LsdException Locked="false" Priority="60" Semi="false" UnhideWhenUsed="false" Name="Light Shading Accent 1"/>
<w:LsdException Locked="false" Priority="61" Semi="false" UnhideWhenUsed="false" Name="Light List Accent 1"/>
<w:LsdException Locked="false" Priority="62" Semi="false" UnhideWhenUsed="false" Name="Light Grid Accent 1"/>
<w:LsdException Locked="false" Priority="63" Semi="false" UnhideWhenUsed="false" Name="Medium Shading 1 Accent 1"/>
<w:LsdException Locked="false" Priority="64" Semi="false" UnhideWhenUsed="false" Name="Medium Shading 2 Accent 1"/>
<w:LsdException Locked="false" Priority="65" Semi="false" UnhideWhenUsed="false" Name="Medium List 1 Accent 1"/>
<w:LsdException Locked="false" UnhideWhenUsed="false" Name="Revision"/>
<w:LsdException Locked="false" Priority="34" Semi="false" UnhideWhenUsed="false" Qat="true" Name="List Paragraph"/>
<w:LsdException Locked="false" Priority="29" Semi="false" UnhideWhenUsed="false" Qat="true" Name="Quote"/>
<w:LsdException Locked="false" Priority="30" Semi="false" UnhideWhenUsed="false" Qat="true" Name="Intense Quote"/>
<w:LsdException Locked="false" Priority="66" Semi="false" UnhideWhenUsed="false" Name="Medium List 2 Accent 1"/>
<w:LsdException Locked="false" Priority="67" Semi="false" UnhideWhenUsed="false" Name="Medium Grid 1 Accent 1"/>
<w:LsdException Locked="false" Priority="68" Semi="false" UnhideWhenUsed="false" Name="Medium Grid 2 Accent 1"/>
<w:LsdException Locked="false" Priority="69" Semi="false" UnhideWhenUsed="false" Name="Medium Grid 3 Accent 1"/>
<w:LsdException Locked="false" Priority="70" Semi="false" UnhideWhenUsed="false" Name="Dark List Accent 1"/>
<w:LsdException Locked="false" Priority="71" Semi="false" UnhideWhenUsed="false" Name="Colorful Shading Accent 1"/>
<w:LsdException Locked="false" Priority="72" Semi="false" UnhideWhenUsed="false" Name="Colorful List Accent 1"/>
<w:LsdException Locked="false" Priority="73" Semi="false" UnhideWhenUsed="false" Name="Colorful Grid Accent 1"/>
<w:LsdException Locked="false" Priority="60" Semi="false" UnhideWhenUsed="false" Name="Light Shading Accent 2"/>
<w:LsdException Locked="false" Priority="61" Semi="false" UnhideWhenUsed="false" Name="Light List Accent 2"/>
<w:LsdException Locked="false" Priority="62" Semi="false" UnhideWhenUsed="false" Name="Light Grid Accent 2"/>
<w:LsdException Locked="false" Priority="63" Semi="false" UnhideWhenUsed="false" Name="Medium Shading 1 Accent 2"/>
<w:LsdException Locked="false" Priority="64" Semi="false" UnhideWhenUsed="false" Name="Medium Shading 2 Accent 2"/>
<w:LsdException Locked="false" Priority="65" Semi="false" UnhideWhenUsed="false" Name="Medium List 1 Accent 2"/>
<w:LsdException Locked="false" Priority="66" Semi="false" UnhideWhenUsed="false" Name="Medium List 2 Accent 2"/>
<w:LsdException Locked="false" Priority="67" Semi="false" UnhideWhenUsed="false" Name="Medium Grid 1 Accent 2"/>
<w:LsdException Locked="false" Priority="68" Semi="false" UnhideWhenUsed="false" Name="Medium Grid 2 Accent 2"/>
<w:LsdException Locked="false" Priority="69" Semi="false" UnhideWhenUsed="false" Name="Medium Grid 3 Accent 2"/>
<w:LsdException Locked="false" Priority="70" Semi="false" UnhideWhenUsed="false" Name="Dark List Accent 2"/>
<w:LsdException Locked="false" Priority="71" Semi="false" UnhideWhenUsed="false" Name="Colorful Shading Accent 2"/>
<w:LsdException Locked="false" Priority="72" Semi="false" UnhideWhenUsed="false" Name="Colorful List Accent 2"/>
<w:LsdException Locked="false" Priority="73" Semi="false" UnhideWhenUsed="false" Name="Colorful Grid Accent 2"/>
<w:LsdException Locked="false" Priority="60" Semi="false" UnhideWhenUsed="false" Name="Light Shading Accent 3"/>
<w:LsdException Locked="false" Priority="61" Semi="false" UnhideWhenUsed="false" Name="Light List Accent 3"/>
<w:LsdException Locked="false" Priority="62" Semi="false" UnhideWhenUsed="false" Name="Light Grid Accent 3"/>
<w:LsdException Locked="false" Priority="63" Semi="false" UnhideWhenUsed="false" Name="Medium Shading 1 Accent 3"/>
<w:LsdException Locked="false" Priority="64" Semi="false" UnhideWhenUsed="false" Name="Medium Shading 2 Accent 3"/>
<w:LsdException Locked="false" Priority="65" Semi="false" UnhideWhenUsed="false" Name="Medium List 1 Accent 3"/>
<w:LsdException Locked="false" Priority="66" Semi="false" UnhideWhenUsed="false" Name="Medium List 2 Accent 3"/>
<w:LsdException Locked="false" Priority="67" Semi="false" UnhideWhenUsed="false" Name="Medium Grid 1 Accent 3"/>
<w:LsdException Locked="false" Priority="68" Semi="false" UnhideWhenUsed="false" Name="Medium Grid 2 Accent 3"/>
<w:LsdException Locked="false" Priority="69" Semi="false" UnhideWhenUsed="false" Name="Medium Grid 3 Accent 3"/>
<w:LsdException Locked="false" Priority="70" Semi="false" UnhideWhenUsed="false" Name="Dark List Accent 3"/>
<w:LsdException Locked="false" Priority="71" Semi="false" UnhideWhenUsed="false" Name="Colorful Shading Accent 3"/>
<w:LsdException Locked="false" Priority="72" Semi="false" UnhideWhenUsed="false" Name="Colorful List Accent 3"/>
<w:LsdException Locked="false" Priority="73" Semi="false" UnhideWhenUsed="false" Name="Colorful Grid Accent 3"/>
<w:LsdException Locked="false" Priority="60" Semi="false" UnhideWhenUsed="false" Name="Light Shading Accent 4"/>
<w:LsdException Locked="false" Priority="61" Semi="false" UnhideWhenUsed="false" Name="Light List Accent 4"/>
<w:LsdException Locked="false" Priority="62" Semi="false" UnhideWhenUsed="false" Name="Light Grid Accent 4"/>
<w:LsdException Locked="false" Priority="63" Semi="false" UnhideWhenUsed="false" Name="Medium Shading 1 Accent 4"/>
<w:LsdException Locked="false" Priority="64" Semi="false" UnhideWhenUsed="false" Name="Medium Shading 2 Accent 4"/>
<w:LsdException Locked="false" Priority="65" Semi="false" UnhideWhenUsed="false" Name="Medium List 1 Accent 4"/>
<w:LsdException Locked="false" Priority="66" Semi="false" UnhideWhenUsed="false" Name="Medium List 2 Accent 4"/>
<w:LsdException Locked="false" Priority="67" Semi="false" UnhideWhenUsed="false" Name="Medium Grid 1 Accent 4"/>
<w:LsdException Locked="false" Priority="68" Semi="false" UnhideWhenUsed="false" Name="Medium Grid 2 Accent 4"/>
<w:LsdException Locked="false" Priority="69" Semi="false" UnhideWhenUsed="false" Name="Medium Grid 3 Accent 4"/>
<w:LsdException Locked="false" Priority="70" Semi="false" UnhideWhenUsed="false" Name="Dark List Accent 4"/>
<w:LsdException Locked="false" Priority="71" Semi="false" UnhideWhenUsed="false" Name="Colorful Shading Accent 4"/>
<w:LsdException Locked="false" Priority="72" Semi="false" UnhideWhenUsed="false" Name="Colorful List Accent 4"/>
<w:LsdException Locked="false" Priority="73" Semi="false" UnhideWhenUsed="false" Name="Colorful Grid Accent 4"/>
<w:LsdException Locked="false" Priority="60" Semi="false" UnhideWhenUsed="false" Name="Light Shading Accent 5"/>
<w:LsdException Locked="false" Priority="61" Semi="false" UnhideWhenUsed="false" Name="Light List Accent 5"/>
<w:LsdException Locked="false" Priority="62" Semi="false" UnhideWhenUsed="false" Name="Light Grid Accent 5"/>
<w:LsdException Locked="false" Priority="63" Semi="false" UnhideWhenUsed="false" Name="Medium Shading 1 Accent 5"/>
<w:LsdException Locked="false" Priority="64" Semi="false" UnhideWhenUsed="false" Name="Medium Shading 2 Accent 5"/>
<w:LsdException Locked="false" Priority="65" Semi="false" UnhideWhenUsed="false" Name="Medium List 1 Accent 5"/>
<w:LsdException Locked="false" Priority="66" Semi="false" UnhideWhenUsed="false" Name="Medium List 2 Accent 5"/>
<w:LsdException Locked="false" Priority="67" Semi="false" UnhideWhenUsed="false" Name="Medium Grid 1 Accent 5"/>
<w:LsdException Locked="false" Priority="68" Semi="false" UnhideWhenUsed="false" Name="Medium Grid 2 Accent 5"/>
<w:LsdException Locked="false" Priority="69" Semi="false" UnhideWhenUsed="false" Name="Medium Grid 3 Accent 5"/>
<w:LsdException Locked="false" Priority="70" Semi="false" UnhideWhenUsed="false" Name="Dark List Accent 5"/>
<w:LsdException Locked="false" Priority="71" Semi="false" UnhideWhenUsed="false" Name="Colorful Shading Accent 5"/>
<w:LsdException Locked="false" Priority="72" Semi="false" UnhideWhenUsed="false" Name="Colorful List Accent 5"/>
<w:LsdException Locked="false" Priority="73" Semi="false" UnhideWhenUsed="false" Name="Colorful Grid Accent 5"/>
<w:LsdException Locked="false" Priority="60" Semi="false" UnhideWhenUsed="false" Name="Light Shading Accent 6"/>
<w:LsdException Locked="false" Priority="61" Semi="false" UnhideWhenUsed="false" Name="Light List Accent 6"/>
<w:LsdException Locked="false" Priority="62" Semi="false" UnhideWhenUsed="false" Name="Light Grid Accent 6"/>
<w:LsdException Locked="false" Priority="63" Semi="false" UnhideWhenUsed="false" Name="Medium Shading 1 Accent 6"/>
<w:LsdException Locked="false" Priority="64" Semi="false" UnhideWhenUsed="false" Name="Medium Shading 2 Accent 6"/>
<w:LsdException Locked="false" Priority="65" Semi="false" UnhideWhenUsed="false" Name="Medium List 1 Accent 6"/>
<w:LsdException Locked="false" Priority="66" Semi="false" UnhideWhenUsed="false" Name="Medium List 2 Accent 6"/>
<w:LsdException Locked="false" Priority="67" Semi="false" UnhideWhenUsed="false" Name="Medium Grid 1 Accent 6"/>
<w:LsdException Locked="false" Priority="68" Semi="false" UnhideWhenUsed="false" Name="Medium Grid 2 Accent 6"/>
<w:LsdException Locked="false" Priority="69" Semi="false" UnhideWhenUsed="false" Name="Medium Grid 3 Accent 6"/>
<w:LsdException Locked="false" Priority="70" Semi="false" UnhideWhenUsed="false" Name="Dark List Accent 6"/>
<w:LsdException Locked="false" Priority="71" Semi="false" UnhideWhenUsed="false" Name="Colorful Shading Accent 6"/>
<w:LsdException Locked="false" Priority="72" Semi="false" UnhideWhenUsed="false" Name="Colorful List Accent 6"/>
<w:LsdException Locked="false" Priority="73" Semi="false" UnhideWhenUsed="false" Name="Colorful Grid Accent 6"/>
<w:LsdException Locked="false" Priority="19" Semi="false" UnhideWhenUsed="false" Qat="true" Name="Subtle Emphasis"/>
<w:LsdException Locked="false" Priority="21" Semi="false" UnhideWhenUsed="false" Qat="true" Name="Intense Emphasis"/>
<w:LsdException Locked="false" Priority="31" Semi="false" UnhideWhenUsed="false" Qat="true" Name="Subtle Reference"/>
<w:LsdException Locked="false" Priority="32" Semi="false" UnhideWhenUsed="false" Qat="true" Name="Intense Reference"/>
<w:LsdException Locked="false" Priority="33" Semi="false" UnhideWhenUsed="false" Qat="true" Name="Book Title"/>
<w:LsdException Locked="false" Priority="37" Name="Bibliography"/>
<w:LsdException Locked="false" Priority="39" Qat="true" Name="TOC ing"/>
</w:LatentStyles>
<!--><!--if gte mso 10>
/* Style Definitions */
table.MsoNormalTable
{mso-style-name:"Table Normal";
mso-tstyle-rowband-size:0;
mso-tstyle-colband-size:0;
mso-style-noshow:yes;
mso-style-priority:99;
mso-style-parent:"";
mso-padding-alt:0cm 5.4pt 0cm 5.4pt;
mso-para-margin-top:0cm;
mso-para-margin-right:0cm;
mso-para-margin-bottom:10.0pt;
mso-para-margin-left:0cm;
line-height:115%;
mso-pagination:widow-orphan;
font-size:11.0pt;
font-family:"Calibri","sans-serif";
mso-ascii-font-family:Calibri;
mso-ascii-theme-font:minor-latin;
mso-hansi-font-family:Calibri;
mso-hansi-theme-font:minor-latin;
mso-bidi-font-family:"Times New Roman";
mso-bidi-theme-font:minor-bidi;
mso-fareast-language:EN-US;}
<!-->