Discussion Starter
·
#1
·
Finished work to today to be greeted by a text from the Boyfriend asking me to meet him in a layby half way between my work, and VW.
pulled up, and there sat was a gorgeoud little High Up!
Heworks at my local VW dealership, Ive been bugging him formonths, to make sureI get to test drive an Up! and today was finally the day that he gota spare10 mins tonab thekeys and get the car to me(Therehave been aquite a few in at the dealership for a short while now so it was about time
)
With my little Polo GTI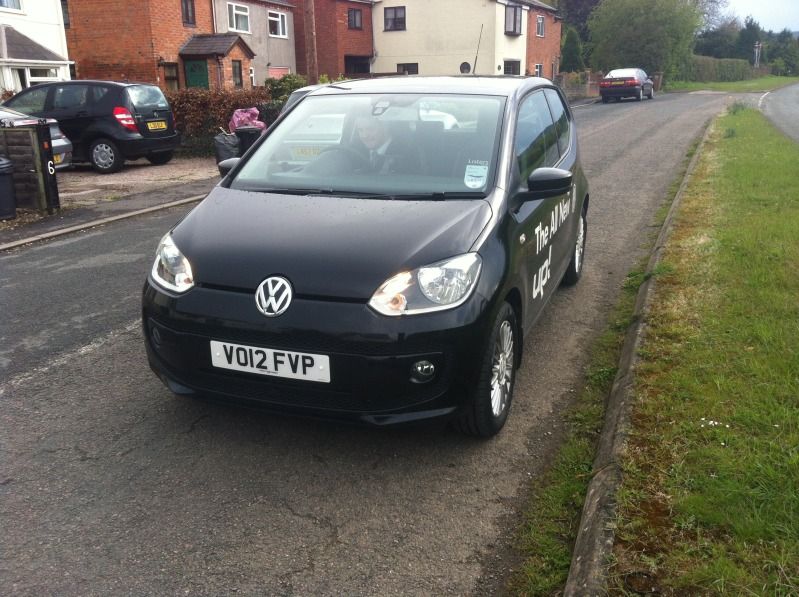 sorry that theyre iPhone photos
I had planned on using the SLR camera, to get some nice photos when i got the chance, but I had no warning and didnt have the camera in my car
It was lovely to drive.
The seats are very cosy, and comfy, really loving the head rests! not rock hard and oddly shapped like most headrests.
Build quiality is -as always for VW; superb.
the dash looks lovely....well the car in general is incredibly aesthetically pleasing.
its made me want one even more!!!
Edited by: Verity