Discussion Starter
·
#1
·
Well here he is everyone, I hope there's a vacant seat on cloud nine cos that's where I'm going. He's an absolute stunner and a proper little chameleon is my Ecksy. Stand close and he's the palest of pastel blues, step back a bit and he's a beautiful dove grey, take a couple more steps back and you'd swear he's white.
The cornsilk dash goes perfectly with the pale blue of the doors & the black/grey of the seats and the panoramic sunroof looks just fabulous.
Everything's exactly as it should be: M&M ready and waiting to be unpacked, full size spare wheel & toolkit nestled happily in the boot, second remote key being sorted as we speak. I even mentioned about the sensor pack retrofit and he (the salesman that is) thinks it may be possible but will check.
Decided not to bother with alloys because he looks totally handsome with the standard wheels. All in all a very, very happy bunny.............now I just need to bring him home!!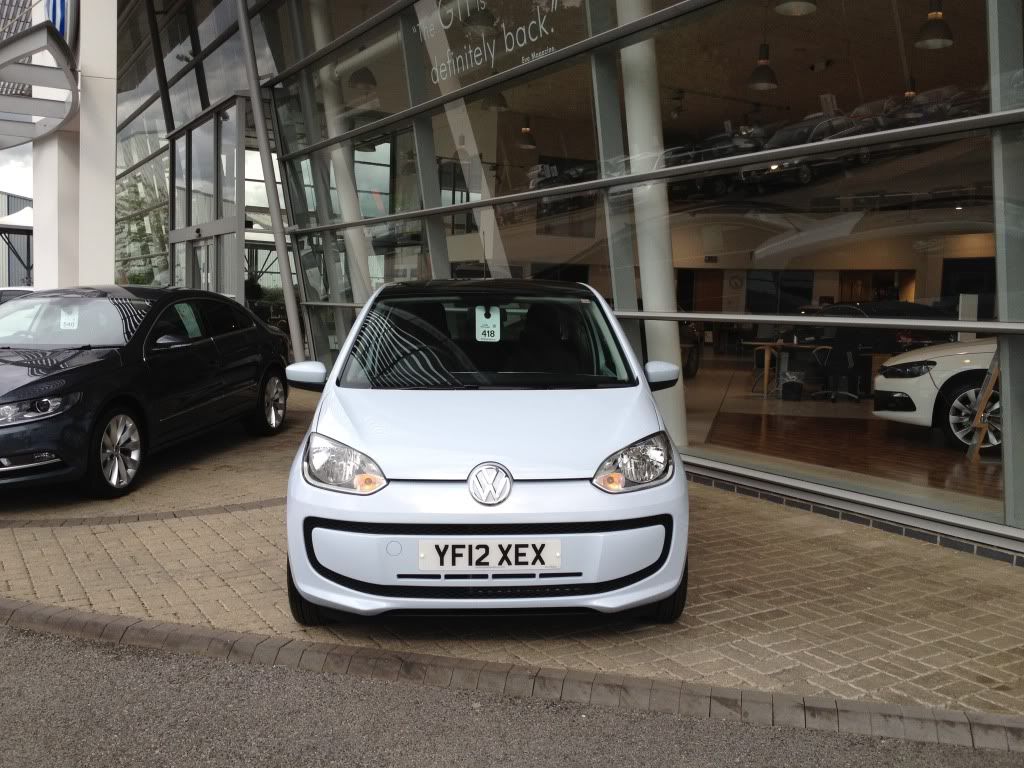 Edited by: clowesa