Discussion Starter
·
#1
·
Took the car out for the day yesterday. I have been driving a 1.9tdi golf for the past 4 years. The High up was great. I was wondering if I would feel vunarable and intimidated being in a small car, but did not feel any of that. To be honest, apart from it being lighter to drive, I felt no different than I would in the golf. The engine is a funny little thing. I called my car tic-tac because it's smaller than a polo, but just as cool, however that name could also be the sound of the engine.
The car is lovely and quiet, but when you are accelerating, you do hear the engine. I liked this a lot, as it gave the car character.
Engaging 3rd gear made a small clack noise each time as well, but this hasn't given me any cause for alarm.
It's a bit like having a high tech car that reminds me of the driving experience 20 years ago when you expected to be in touch with the engine and it's character.
The sat nav was good, we loved the voice, and it also read out road names and places. Our Tom Tom never did that.
The stereo was great, although we didn't have it loud as little one was in the back.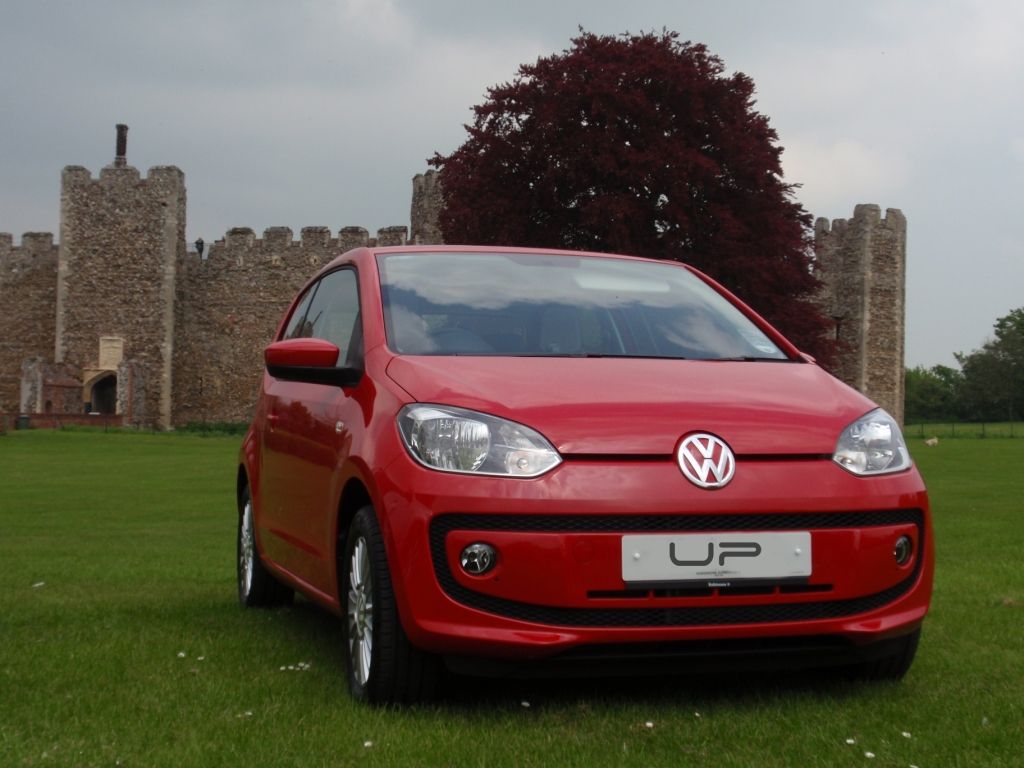 We had lunch out with our parents, and parked at an old castle. Some good chances for photos..
I am very pleased with the car so far and am looking forward to more trips. I still haven't seen any other ups on the road. Our dealer said their waiting list for custom orders now goes to January!!
I have posted loads more photos over in the gallery.
To all those, still waiting for delivery, it is most definitely worth the wait.....
Alex