Discussion Starter
·
#1
·
Got a phone call from my dealer today to say that my car is at the garage BUT ......... it has been built with a black dash instead of red and what would I like to do - take car as is orre-order! I told him that I wouldnt accept with black dash as it was the red that sold the Up to us and I didnt want to wait another 20 weeks to order a new one. We grabbed the kids and went straight to the garage and there she was looking gorgeous: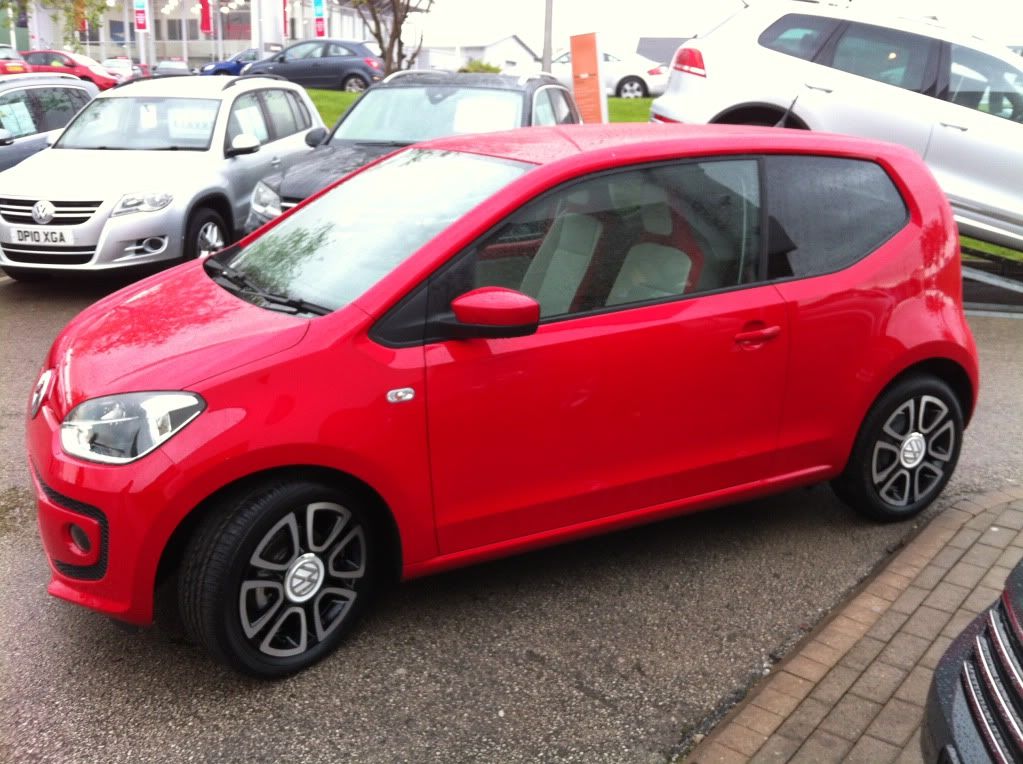 Looked inside and saw black dash which didnt do anything for us - it had to be red!!
Spoke to our salesman who couldnt apologise enough - factory error! I just broke down!
Anyway to cut a long story short they are going to swap my black dash for a red dash. Apparently, it just clips off with a special tool. They are going to order me a red dash which will take about 4 weeks to come but I can take my car when the M&M comes in sometime next week! I just need to take my car back to the garage once red dash is in and they will change it!
They gave me the keys and let us go out fora drive in our Up - well what can I say ... LOVED IT!!! Drove and handled really well - sound pack is great, well worth the money! We didnt go too far as didnt have much petrol in it but enough to know we have made the right choice of car!