Discussion Starter
·
#1
·
Hello up! Peeps,
I am sorry to have not posted on here since my introduction, many thanks to all of you for your kind welcomes.
Just thought I'd post my story since my last words in the 'Newbies' section:
As I have already said, we ordered an up! Black in March to replace our beloved RX8.
Thinking the RX8 would take a long time to sell due to current fuel prices, we immediately put the car up for sale.
"We have only 3 months before our new up! arrives so we'd better put the 8 on Autotrader straight away" were my words at the time.
That Sunday evening, our RX8 was for sale
The next day, about 1:00pm the phone rang with a chap who wanted to come and view it that evening.
He came, viewed it, made me an offer, and collected it on the following Thursday.
So there we were. No car and a 3 month wait for our up!
Luckily neither myself or girlfriend drive to work. We are both able to commute on foot, however, after just one weekend of only being able to stay in our localarea and a bank holiday weekend due the following week,we decided to go and buy ourselves an old banger to keep us going.
This as it turned out, was where our problems began.
We got a lift to a car dealer who I had driven past many times over the past few years, he always seemed to have old cars for just a few hundred pounds.
It was at this dealer, we found Ted - a 1993 blue Fiesta 1.8 DL mmm.....
Ted had Tax until the end of July (our up! was due for delivery mid July), a full 12 months MOT, No rust and he worked.
We bought Ted for £400 drove off,and began getting used to looks of depair rather than admiration. Not that that bothered us in the slightest knowing our new up! was just a 1/4 year away!
4 Days later, I took Ted on a short drive and while stuck in rush hour traffic, the cambelt snapped!!
Luckily, the car dealer agreed to take Ted back. We thought Ted was dead but... the following week, is now back with us, repaired - sort of.
Ted now limps along like a Dog in his final year. Ted is reluctant to start, misfires, cuts outand coughs out clouds of smoke.
For all of you who are now enjoying the delights of your brand new, reliable, stylish, economical and very cool up!s, please spare a thought of us with our Ted.
For those of you who, like me are still drooling over images of up!s posted on here by others that have theirs, the following pictures should excite you even more about your forthcoming up!
Meet Ted
Teds' smoking rear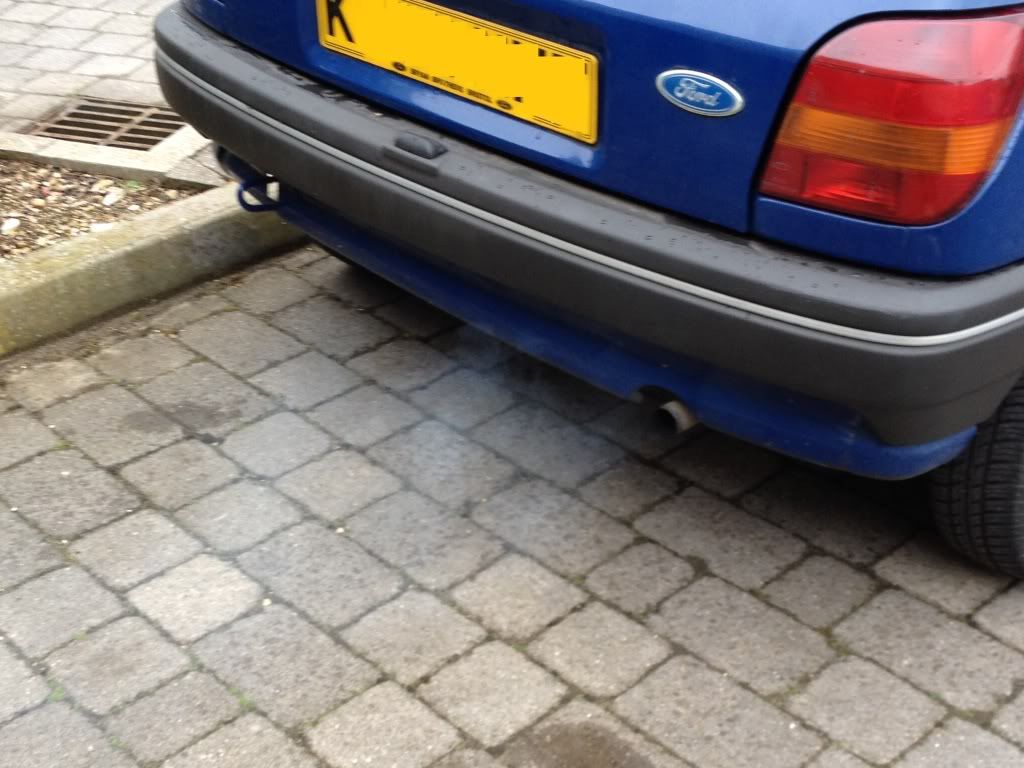 The ergonomic dashboard - only high quality materials used here!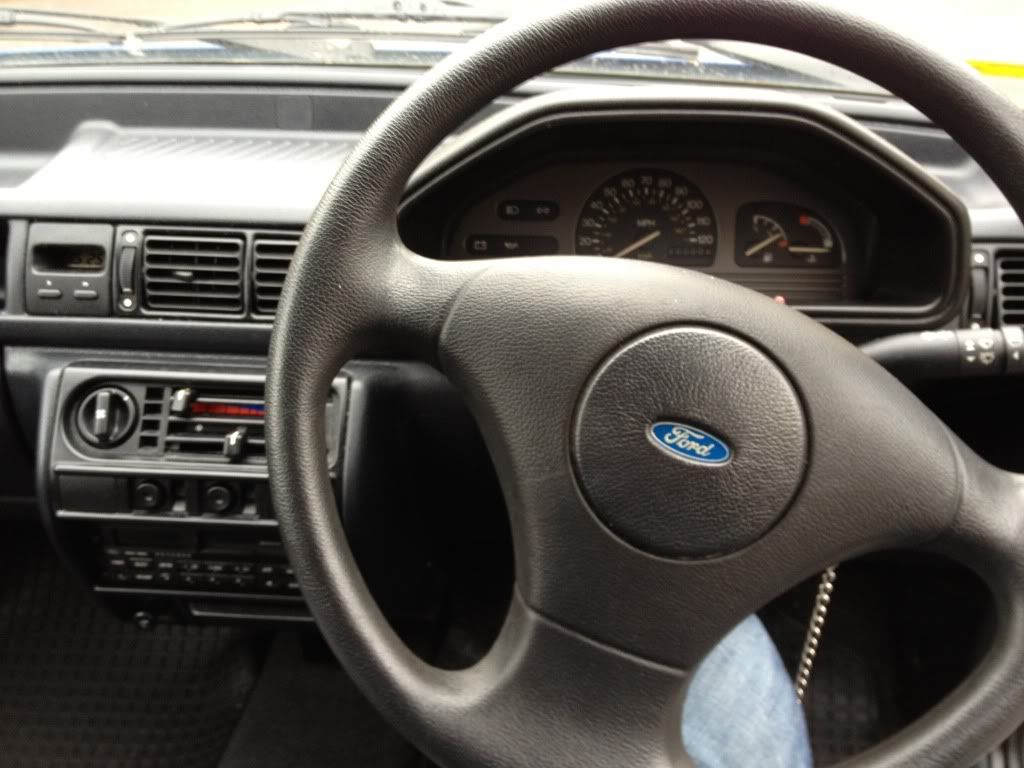 And finaly, the luxury velour upholstry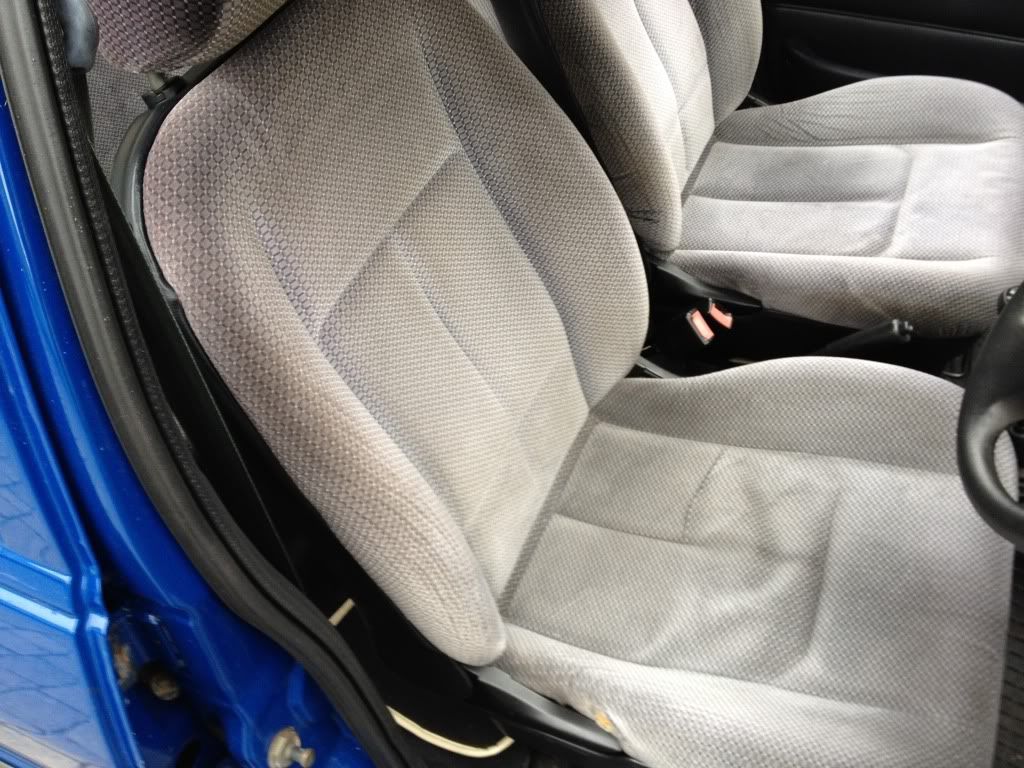 So there you have it, our story of the last fewweeks (if you are still reading this post).
To finish off, I would like to tell you all that the dealer called today to informme that my up! has a confirmed build date of week 19 (7th May) and an expected delivery date of 4th June!
Only a month of Ted to go........ if anyone is interested in him?!